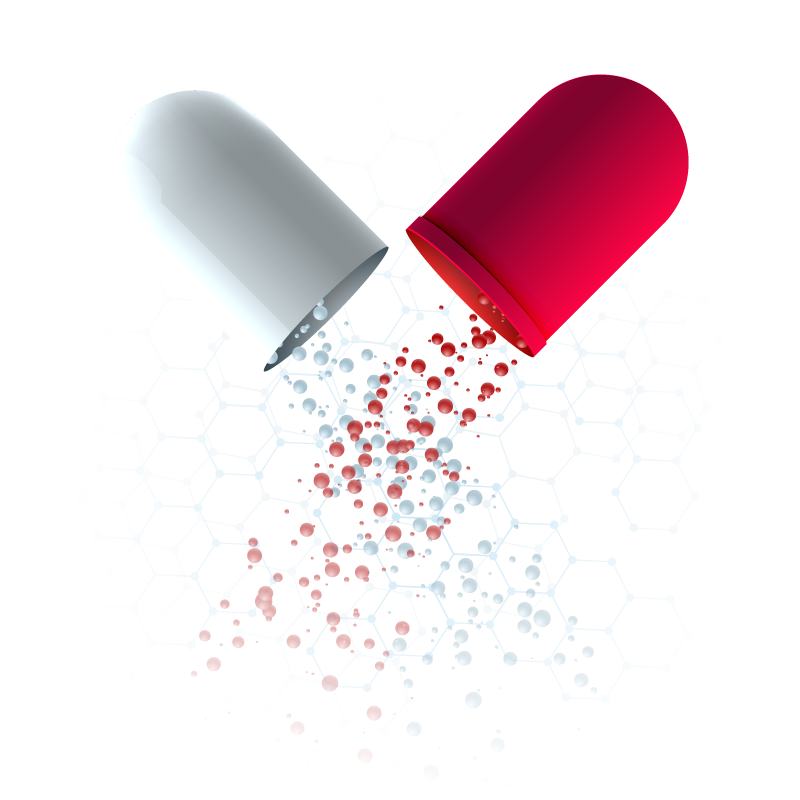 Evolutionary Technology in Peptides Protein Delivery
Evopep is the world's first and only oral biologics platform proved to show a 10-15% bio-availability in in-vivo studies (Animal Studies).
The BRL research team, under the supervision of Dr. Bhami, himself, is revolutionizing the way in which therapeutic peptides and proteins are administered orally. By providing a cutting-edge, safe, and stable technology to administer biologics orally with high bioavailability, they are providing a more patient- and commercially-favourable alternative to conventional injectable administration.
A grand innovation, Evopep is a big victory for the local community, which heavily relies on regular syringes for administering the necessary drugs.
BRL's patented technology enables capsule-based administration of peptides and proteins with immediate release and no toxicity.

Evopep-D has been rigorously tested for quality and safety for the past year.

An in-vivo study demonstrated an average bio-availability of 10-15 percent for the most popular and on-demand peptides like Human Insulin, Glargine, Human Growth Hormone, such as Semaglutide, Liraglutide, PTH, and Octreotide, which is at least three times higher than what is provided by commercially available Rybelsus® (semaglutide tablets).
Pharmacokinetics representation of peptides administered intravenously, subcutaneously, and with BRL's Evopep Capsule Technology in the Pig model.
Our safe technology comes with benefits, which no other innovation has been able to delivery.
Reduced Time & Cost
Reduce cost by enabling at-home administration, minimal hospital visits and enhancing the quality of life
No or Zero Side Effects
Uses GRAS excipients without adverse side effects or toxicity.
Cost-effective
Less Licensing fees compared to Halozyme's ENHANZE® Technology
Validation
Technology is validated by four major players in the biopharma industry
Easy to Adapt
Our technology comprises of two GRAS (Generally Regarded As Safe) category excipients approved by the US FDA.
Patent Protected
Hilopro is patent protected technology filed in 6 jurisdictions; patent approved in the US jurisdiction
Cutting Edge Technology
BRL's High Concentration Protein Formulation Technology with its GRAS excipients outperformed all other published buffer and excipient combinations, resulting in high concentration formulations with significantly lower viscosity.
All excipients used in Evopep are GRAS-certified.
Our technology is patent protected.